Service Area
 Please see below for prices on an onsite time basis  which  vary  according  to your  location. I do also offer fixed priced repairs please ring for more info.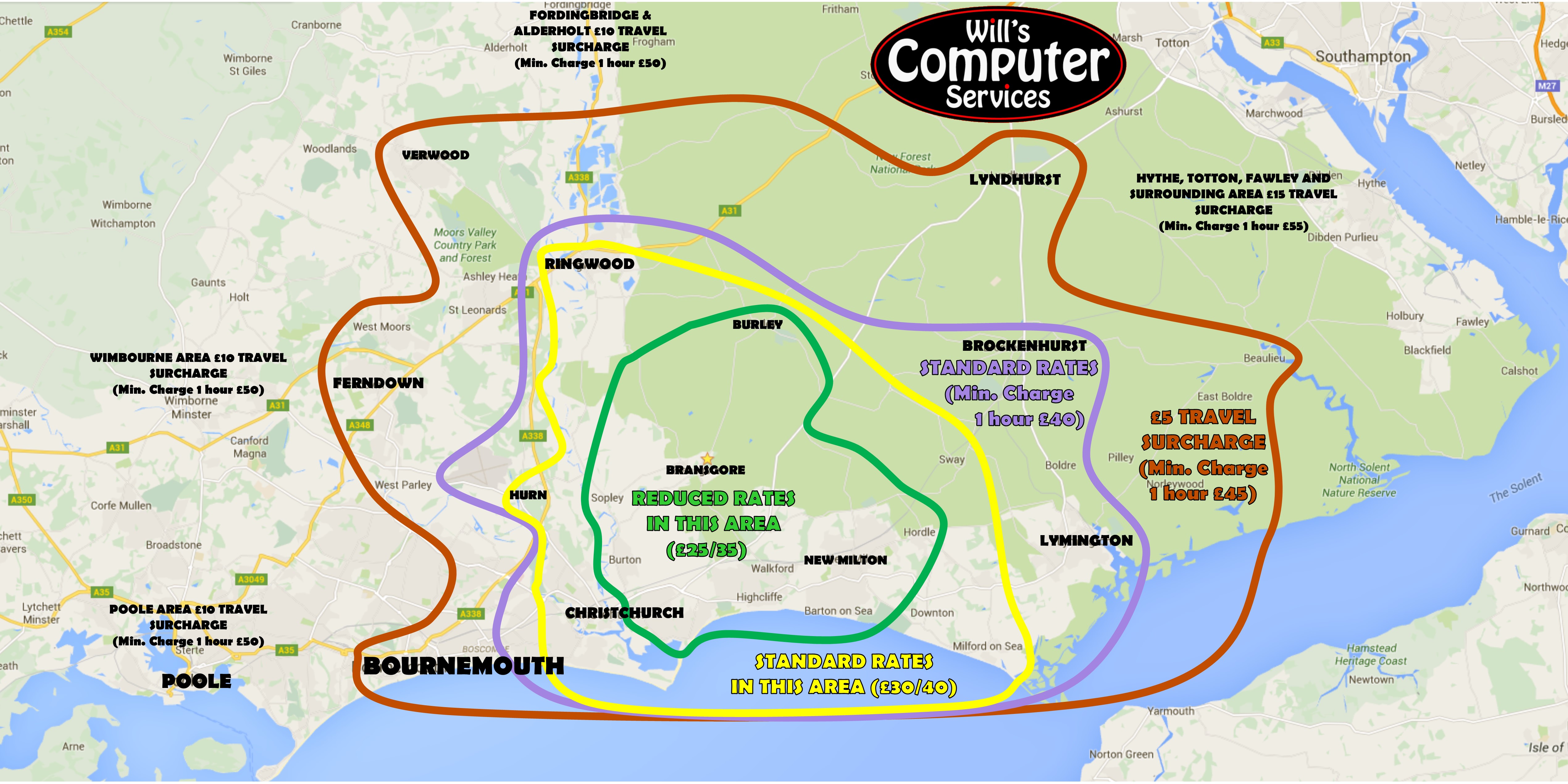 Prices quoted are on a time basis, for up to 1/2 hour / up to one hour respectively. Up to half hour rates only available in certain areas.
If you live directly within my local area, the circled green area, you will receive reduced repair, tuition and upgrade rates. Please call for more details.